Teenage DREAMER - Orange
Regular price
Sale price
$5.00 USD
Unit price
per
Reflective orange, defaced silver, reflective white, and smooth silver beads wrap around stretchy bands and combine into a colorful stack along the wrist. The reflective, orange-beaded bracelet features a silver pendant with the phrase "dream BIG" stamped on it, while a defaced, silver-beaded bracelet features a silver star charm. Hanging from smooth, silver beads, a heart charm embossed with white rhinestones adds a shimmery detail to the stack, resulting in a youthful, dreamy design.
Sold as one individual bracelet.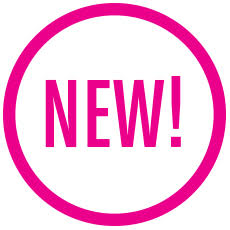 Share
Care Instructions

How to Care for Your Paparazzi Jewelry?

To keep your jewelry looking new and shiny, let the jewelry be the last thing you put on when you leave the house and the first thing you take off when you return. There are 5 rules to follow, it's called avoiding the 5's.  

The 5 S's are:

Sleep - Don't sleep with your jewelry on to avoid tangling and breaking.            

Shower - Your jewelry doesn't like water, try to keep it away from water.

Sprays - Use perfume, hairspray and etc. before putting on your jewelry. 

Sweat - Avoid massive sweating while wearing your jewelry. Example, avoid wearing your jewelry during workouts.

Swim - Don't wear the jewelry while swimming.

Here are a few more tips on giving your jewelry some tender, love and care.

Reshape your seed beads by using a hair dryer on a light warm setting until your beauty is reshaped.

By adding chalk to your jewelry box, it will remove humidity and keep your jewelry shining.
Wipe jewelry off with a soft cloth to keep it nice and shiny.
If your necklaces get tangled you can sprinkle some baby powder to loosen it up and help untangle.
Don't use jewelry cleaner, it will ruin your jewelry.